Futurol Moteur Globale Pvt. Ltd. recognizes the impact it has on communities in which it operates and believes that it has a tremendous opportunity to change the lives of these communities and aims to be a trusted partner contributing to the social, economic and environmental progress of India. 
As a part of its dedicated approach to create economic opportunity in the communities in which it operates, the company has been contributing its time, expertise and resources to help communities and undertaking a series of initiatives that are relevant.
As a responsible corporate citizen, the Company is committed to sustainable development and inclusive growth.
Yoddha Foundation vision is to improve access to Primary Education for young girls and to promote gender equality in education.
Providing quality education for all is fundamental to creating a peaceful and prosperous world. Education gives people the knowledge and skills they need to stay healthy, get jobs and foster tolerance.
Under FMGPL CSR initiatives, it enables girls from economically and socially disadvantaged backgrounds to complete their schooling. As girl's education strengthens our economies and it also reduces inequality. Nine of the seventeen Sustainable Development Goals (SDGs) are directly addressed by educating girls.
Our Group strongly believes in "Girl Child Education is Key to Empowerment".
Strategic CSR projects of FMG Group not only focuses on changing the mindset towards girl child education in India, but also building ecosystems for young girls to get the quality education and respect they deserve.
Better educated women from economically poor backgrounds tend to participate more in the job market, earn higher incomes, ensure their children embrace education and uplift their families from poverty. They are also better informed about nutrition and healthcare, marry at a later age, and have fewer children should they choose to become mothers.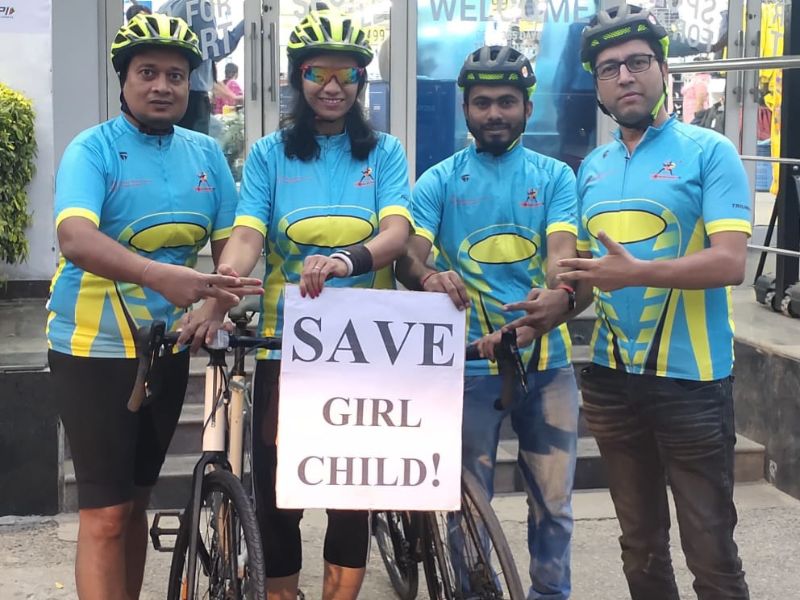 The organization works for an inclusive and equal world for girls. It strives to achieve this through the empowerment of young girls from marginalized communities with the education, knowledge and skills needed to pursue their dreams.
Inspired with the social cause "Save the Girl Child" FMG did events with a power couple on wheels Lt. Dr. Amrita Ranjan with her husband Mr. Prabhat Ranjan, the Indian Cycling duo of India who has achieved world prestigious awards in this field.
We, at Yoddha Foundation, are trying to improve girls education and empowering her to grow up healthy, educated and safe. Free to lead her own life, speak her mind and determine her future.
A Glimpse of CSR Activities