Filpro provides brand name and high quality replacement hydraulic and fuel oil filters to meet the increased performance demands of today's hydraulic systems including cartridges, spin-ons, breathers, in line and return line filters.
We can help you choose the filter that will meet all your requirements for cleanliness, high capacity, performance, reliability, filter life and economy.
Part No.: F1R0-L006
Description: Hydraulic Oil Filter (Small)
Application: Eicher Tractors (93719406)
Master Carton Size: 80
Filpro Hydraulic Filter ensures that the Oil retains its qualities over time , thereby guaranteeing the long life & performance of the hydraulic system.
Cleans up the oil steadfastly for smoother operations.
Low resistance to flow with Efficient thermal management.
Maximum removal of tiniest particles safeguarding Engine.
Reduces service time and service cost by optimized Quality.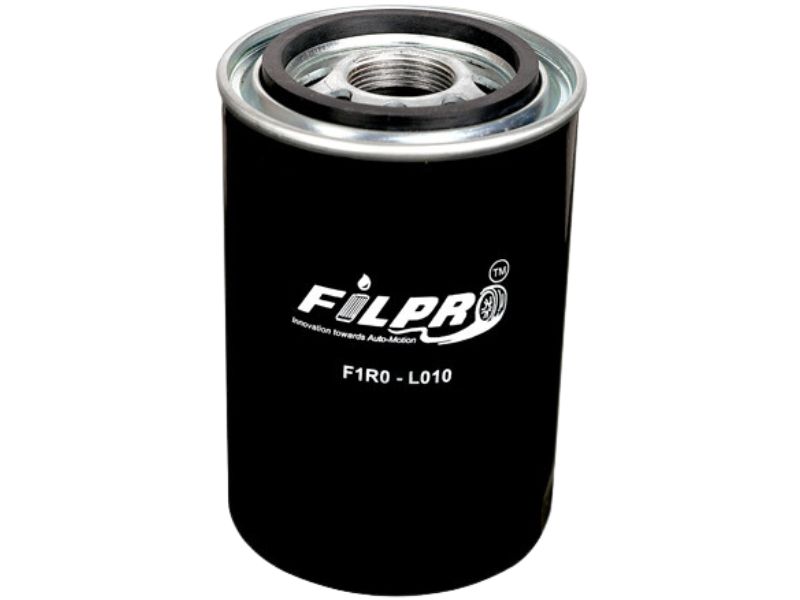 Part No.: F1R0-L010
Description: Hydraulic Oil Filter
Application: Sonalika Tractors (10004704AC )
Master Carton Size: 24
To ensure that the Oil retains its qualities over time , thereby guaranteeing the long life & performance of the hydraulic system, the filtration system must be efficient & perfectly reliable.
Cleans up the oil steadfastly.
Low resistance to flow.
Efficient thermal management.
Maximum removal of tiniest particles
Environment friendly
Reduces service time and service cost